Healthy, Delivered
Dishy is a healthy meals subscription business for which I redesigned the customer signup and checkout experience of
...
In response to seeing a gap in the market, I co-founded a healthy meals delivery business. As part of my responsibilities I designed and product managed the entire digital experience for users of the service.

Early customers began to reach out by email and live chat with queries about the Dishy service. The issues most commonly raised made clear that customers were confused about aspects of the service and how to place their orders through the checkout.
Research: Field Interviews
On occasion I take the opportunity to deliver meals to certain customers. I used these opportunities to ask customers about their checkout user experiences. From approximately 15 doorstep conversations, I received feedback such as:
"I found it [the checkout] confusing. It wasn't clear that I would receive the meals in two separate deliveries over the week."
- Karen, HR Manager
"...so I nearly made a mistake of creating a second subscription even though I had one already. It needs to be more upfront that a subscription is running."
Hilliard, Wholesale Distributor -
"It's not overly obvious that I can order for multiple people and that each one can have their own [food] requirements entered."
- Kelly, Marketing Executive
Research: primary source Analysis
I followed up on the field interviews by studying previous communications from Dishy customers to the business.
Sample of customer support queries
Research: Usability testing
In addition, I conducted usability tests with selected participants to study them using the Dishy checkout in it's staging environment. Some excerpts included participant comments such as:
"Most sites don't ask for these two [sign up and delivery address] on the same page."
- Richard, Solicitor
"What if I just want to order once?...Is it all subscription?"
Marta, Beauty Professional -
Checkout v1 (Contextual Analysis)
Resetting passwords became impossible if users had not validated their email address
Checkout process did not explicitly state that users would receive two deliveries per week
Signup and Delivery Details as one screen/ step proved 'unnatural' to most users
Checkout did not alert active subscribers to their ongoing subscription if they tried to reorder
The research clearly indicated that the UX for the Dishy checkout required a fullscale redesign. I created a User Persona based on my research and knowledge of Dishy customers, and used this persona to influence the Job Stories I wrote for the redesign of the checkout.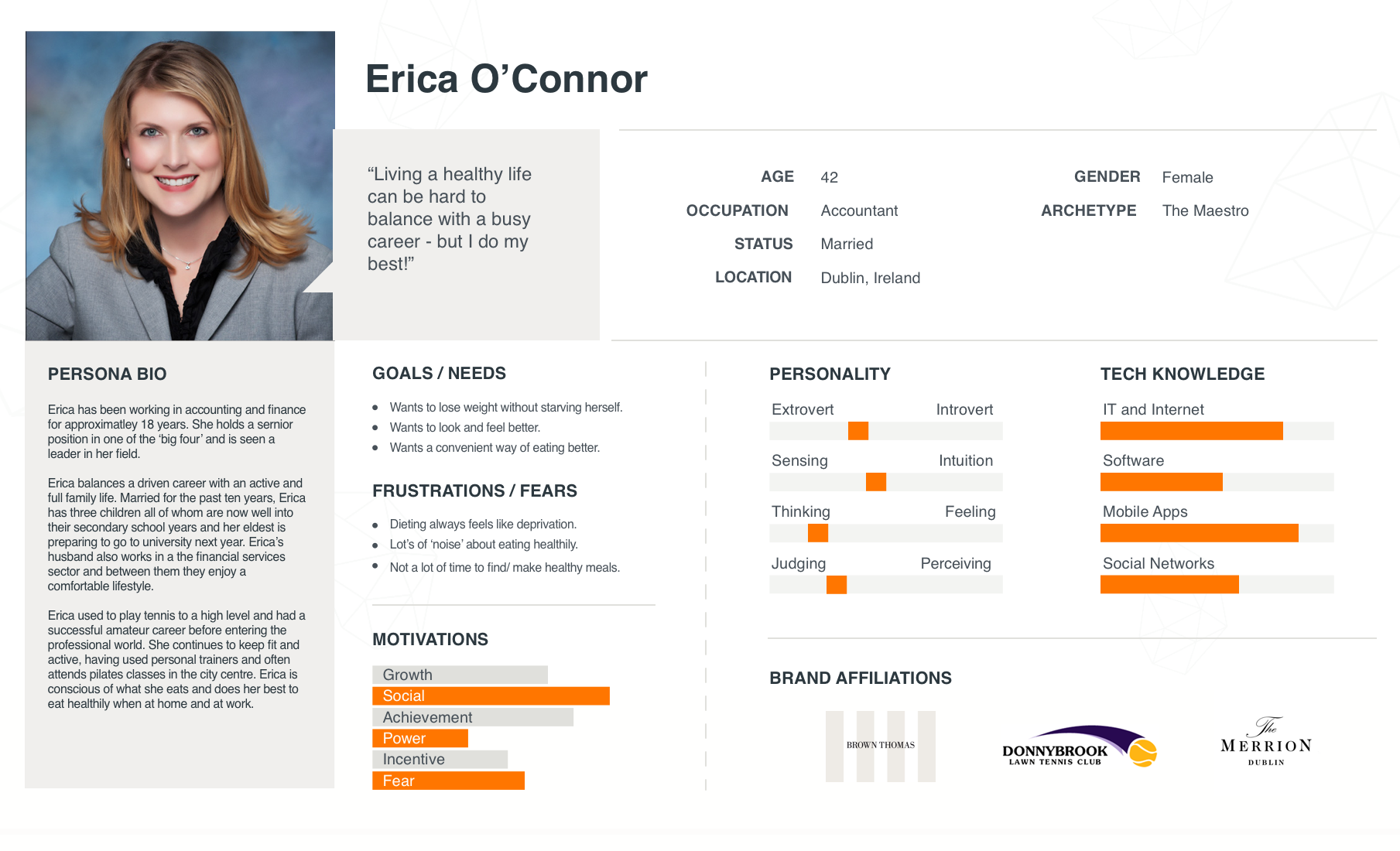 Design: Sketching & Wireframing
I researched other ecommerce checkouts and then sketched out a number of the screens of a smoother, clearer and more coherent checkout user experience.
The sketches formed the basis of the wireframes for the redesigned Dishy checkout.