Fitness on Demand
Fitness marketplace app which I conceived and product managed, leading to successful shipping and multiple awards
...
Website: www.getgymr.com
App Store: Download Gymr from the Google Play Store
Project: Fitness app startup
Role: Founder/ Product Manager
Status: Shipped
Product managed the concept, design and development of an app
Launched app onto the Google Play store
Won multiple awards and accepted onto Techstars and Google accelerators
While staying in Rio de Janeiro, Brazil I discovered how difficult it can be for a traveller to get access to gyms on a daily or short-term basis. I recognised that this was a problem which was not confined to just consumers travelling, but also to domestic audiences around the world.
research: Startup Weekend
When I returned to Ireland I attended a Startup Weekend hackathon where I formed a team to create a solution to this problem. We developed a working, locally-hosted Android app which would allow users to browse, review and purchase passes to fitness classes. The prototype allowed us to conduct user testing with gym owners and gym goers. I presented the concept to an audience of 200+, leading the team to beat 14 others to win 1st place - as well as a discretionary award for 'Best Pitch'.
Teamwork at Startup Weekend
Delivering the winning pitch at Startup Weekend
Design & Build: wireframing & Roadmapping
After the hackathon I formed some of the team into a startup consisting of myself and four highly-skilled developers with a plan to launch a full public version of the app. I conveyed my vision for the business to the team and we systematically planned the design and development of the app together, including:
Mapping out gym-goer and gym-owner userflows
Writing user stories that accounted for users' goals and intentions
Prioritising features and breaking development into manageable sprints and milestones
Research: customer development
Concurrent to the development of the Gymr app, the team and I conducted research into our target market, including speaking with gym-goers and fitness enthusiasts about their habits, problems, and desires. These interviews provided invaluable data and directly influenced some of the user-experience and feature decisions, including:
Ability to purchases passes for a friend
Popup reminders before a pre-booked class began
Ability to book personal trainers
shipping: android, web app, & Site
We hit our shipping date milestone, launching both a gym-goer app onto the Google Play store, as well as it's complimentary gym-owner admin web app, and website.
Gymr site, Android app, and gym owner web app
Gymr's early, rapid success saw the team being accepted onto the first ever Startup Next pre-accelerator programme by Techstars in Ireland. The 6-week programme consisted of startup theory and active mentorship by successful tech entrepreneurs and founders, culminating in a pitch to Angels and VC's.
Some topics covered included:
Lean Startup approach
Customer Development
Product/ Market fit
Delivering the investor pitch at Startup Next
marketing: Awards & events
Alongside signing gyms up to Gymr and getting the word out to our personal networks, we felt that a good way of getting exposure for the app was to engage in startup competitions and speak at tech events. Notable examples include:
shipping: performance analysis
A few months after launching Gymr we realised that we faced a number of significant challenges in both the development of the product and the business model itself.
While we had signed 20 gyms and personal trainers up to Gymr as service providers, had hundreds of downloads and 5-star reviews, we were not growing at a healthy pace. When I conducted research into this I uncovered a number of issues:
The Gymr app was incompatible with entrenched fitness management software
Gym owners wanted to 'poach' Gymr users, turning them into members of their own gyms
Many gym owners felt that Gymr would undercut the perception of their brand
The financial model of the business was unsustainable for growth or VC investment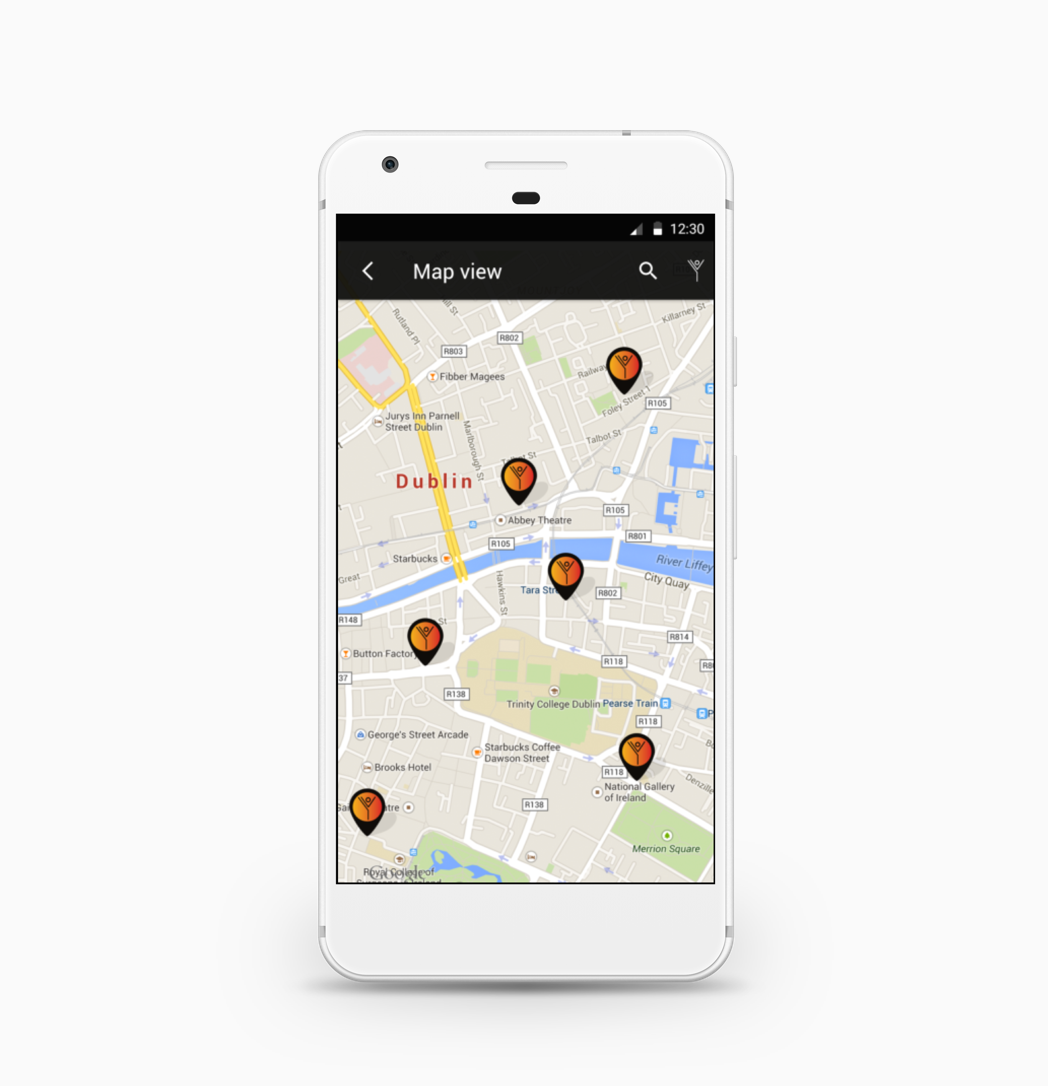 While no one issue was insurmountable, we decided that we may be better placed to explore other avenues for our skills as a team. At approximately the same time we were accepted onto the Google Adopt a Startup accelerator and while on the programme, in consultation with Google mentors, we pivoted into becoming an agency for other startups, named SprintFire.

Gymr was an outstanding learning experience, and the key lessons learned included:
Two-sided marketplaces require two sets of UX and product research to understand problems
Product/ Market fit isn't enough, financial needs of the business need to be met by a product
New products must be designed to either replace or integrate with incumbent solutions